The US Open, which runs annually in June, is the second of the four major men's golf championships throughout the year. Hosted by the United States Golf Association, US Open golf betting is a popular and lucrative betting event.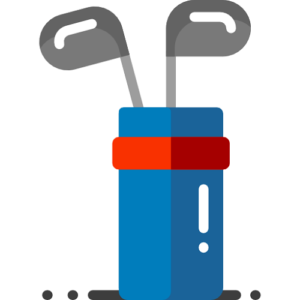 Read our guide below to learn about the best online US Open golf betting sites, what the odds and betting types available to American bettors, as well as some golf betting tips.
Best US Open Golf Sportbooks
To get in on the US Open golf betting action, we recommend the following online betting sites.
US Open Golf Odds and Betting Types
Generally, betting on who the outright winner of the tournament will be is the most popular type of golf bet. Additionally, US Open golf odds are open before the tournament begins. Let's take a look at the most popular betting types below.
Match Golf Betting
The odds in this type of bet a head-to-head and they're on matched players – players that have the same likelihood of winning. They're also based on the US Open golf tournament schedule. Bettors lock in the prices on each player to win and the odds for a tie.
Position Markets Betting
The odds of a player finishing in a certain position are also a part of US Open golf betting. Therefore, bettors can wager on whether a golfer will get a:
Top 5 finish
Top 10 finish
Top 20 finish
Top Player Betting
This type of bet places prices on a player based off their nationality. So, for example, US Open golf odds are on the top American or top Chinese player.
First Round Leader Betting
For this type of bet, bettors can wager on who the first round leader will be.
US Open Golf Betting Tips 
Outright betting on the US Open is difficult, even for the seasoned bettor. Below, we'll look at some tips that can help you with betting on the US Open.
Firstly, take your time if you're planning on wagering on the tournament winner. Most of the top golfers have high odds stacked on them. This is common because the talent pool is evenly spread out across the top 20 golfers. Gone are the days of the era of Tiger Woods dominance.
Secondly, given that the US Open is at different venues each year, it's difficult to predict the likelihood of a winner based on their previous performance. They think that this change in location is why, in its 122-year history, there have only been 21 players who have managed to win multiple US Opens.
Look at the player's Fairways Hit and Average Distance off the Tee categories when reviewing their statistics leading up to the tournament. You can find these stats on the PGA Tour website.
Finally, study the layout of the course and the form of the players best suited to the golf course to help you narrow down the list of potential winners.
US Open History
The first US Open tournament was held in 1895 and was dominated by British golfers until it was won by the first American, John J. McDermott, in 1911.
Certainly, this tournament is known for its tricky courses. They rarely ever play on a par-72 golf course. It featured its first female player in 2016. Players who have won the most US Open championships are:
Willie Anderson: 1901, 1903, 1904, and 1905.
Bobby Jones: 1923, 1926, 1929, and 1930.
Ben Hogan: 1948, 1950, 1951, and 1953.
Jack Nicklaus: 1962, 1967, 1972, and 1980.
US Open golf betting is a great way of interacting with a tournament that's become an institution. Remember to have fun with it and don't go over your bankroll to chase lost bets.
Check out our other golf guides: