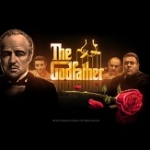 Among the most fascinating and entertaining slot machines are those that feature mafia themes. They provide unique features and great signs such as cigars, guns, cases of money, wine bottles, and old vintage cars. All the mafia slots boast spectacular sounds and animations as well as vivid bonus rounds.
When it comes to the popular Mafia slots, the following ones should be mentioned: Bust A Vault, SlotFather, The Dogfather, Double Dose, and more. Check out our listed popular mafia themed slot games below:
Popular Mafia Themed Online Slots
The mafia theme slots have attracted attention from many corners including musicians, book writers, and movies. However, one can relate to the mafia culture after interrelating with such material. Such games carry high RTPs, and the interface also puts you in a mafia environment. In this post, we have listed mafia-themed games to help you get started;
The Slotfather
is arguably one of the captivating slot games online with bonus rounds that you will ever play on the internet. The 3D slot is characterized by five reels and 30 pay lines.
Like many mafia games on the internet, Betsoft's Slotfather has the main character who is also the game's mafia leader. Fundamentally, the mafia leader gives a player the uppermost winnings and bonuses if they are lucky to get them on the pay line.
Scarface
-is one of the popular mafia-themed games based on a movie. The slot game maintained its popularity among the web gaming community, perhaps due to the arrival of the legendary Al Pacino. With five reels and 20 pay lines, NetEnt built a remarkable video slot game, thereby charming the souls of many slot lovers.
Dogfather
-I know you may think this game's name has a typo if you are still to try out the games. However, can dogs have a Dogfather? Microgaming, the creators of this slot game, have made efforts to bring a sensational slot from the canine and paw animals.
The Godfather
– Every mafia has a leader, whether it fits a movie storyline, a fiction novel series, or even a real-life outlaw gang. The Godfather is a video slot game that is based on gangster activities. The Godfather's border brings you the most sensational cinema scenes and lines.
Moreover, the five-slot game comes with two optional fixed pay lines of either 20 or 25.
Jungle Mafia
– The Jungle Mafia is a good selection for players who love jackpot winnings and a perfect interface. Jungle Mafia is a lively 5-reel slot game featuring five pay lines. And while you already have thought about the low number of pay lines, you will also be surprised that the slot game does not disappoint. Yes, even with five pay lines, you can still win a jackpot of up to 2,000 coins.
Cops N' Bandits
– Putting the police against the bandits is one of the best decisions when you want to create a mafia themed casino game. Playtech did not disappointed in creating a lively game that goes a long way to bring players fun while rewarding them handsomely. Cops N' Bandits is an unresolved casino slot that captivates many gamblers.